Know the cost factors that should be considered while creating an on-demand house painting app!
From the likes of Billy Baldwin, an eminent interior designer, "Be faithful to your taste, because nothing you like is ever out of style". Design (wireframe or interiors of a house) is not just what it looks and feels like. To make it work, a designer needs to create an overall concept and stick to it. A successful design makes the objects within a house communicate, respond and balance with one another. A delicately designed house inhabits every pattern with a meaning. A pain hue can never be judged by the liquid color in the paint pot. Once it gets dry after application on the wall, then only should anything be decided.
Best House Painting Apps of 2020
Most prevalent ones:
Paint My Wall: The Simplest Color Picker App (free for iOS)
Sherwin Williams' ColorSnap: Best Color Palette Creator (free for iOS and Android)
Benjamin Moore's Color Capture: Color Matching Extraordinaire (free for iOS and Android)
Valspar's Color Wand: Perfect For The Professional In You (free for iOS)
Pick-A-Paint By Valspar
Paint Tester: Find A Paint Color Fast (free for iOS and Android)
Home Harmony: The All-In-One Designer (free for iOS and Android)
ColorPic: For Amazon Lovers (free for iOS and Android)
SwatchDeck: For Storing Paint Colors (Free for iOS with in-app purchases)
ColorSnap Visualizer By Sherwin-Williams
Paint Tester
PaintTalk
Paint My Place
mHelpDesk
Painting Job Estimator
Color Capture by Benjamin Moore
Houzz
Palette Cam
Home Design 3D
iHandy Carpenter
iScape – Landscape Designs
Rapid Reno Mate
RoOomy
Home Outside
SketchUp
Airtasker
hipages
Reece 3D bathroom planner and many more.
Essentials of Top House painting Apps
Points to be considered
The on-demand house painting app must be created in a way such that it's quick and easy to test various color options with just a click.
An app for house painting helps choose paint and get started on your paint project.
Such a house painting app can be used for matching colors before the pain project begins.
This app can be used to choose paint colors for your entire home
Such a house painting app should be quick and easy to access which makes it convenient to be used for fast projects.
This kind of on-demand house painting app enables users to try new options and more.
Options to compare before and after images allow users to realize how the new paint will look.
This must give a chance to all the users to explore the entire color collection from the main menu.
This painting the house on-demand app helps realize coordinating colors and store your palette for each room, all in one place.
Features to be included (Common + Major)
Advanced search filter
Simple and easy registration
Secure user work payment history
Addition of service feedback
Check details about local vendors
In-app chat with local vendors
Data privacy and safety
Design user-friendly UI/UX interface
Chat & quote history with local vendors
Integration of social media logins
Multiple Payment options
Admin Panel Features
Check locations of local vendors and clients
Full Admin Control Panel
Record Management System for clients and partners
Backup and Restore facility
Advanced CMS or CRM system
Management of cost or subscription plan
Cloud Hosting System
Notification Control from the backend
Saved Billing or work records and payment history
Accounts and taxation
View the sales analytics
Inclusion of advertisements and promotions
Vendor Panel Features
Easy registration and login
Setting the availability and service timings
Respond to user reviews and feedback
GPS Location tracking
Show work and payment history
Additional service charges on an hourly, fixed, experienced quote basis.
Live + 24/7 Chat window
What should be avoided in the On-Demand House Painting App?
The house painting app must be created in such a way so that it can accommodate renovating different rooms.
All the images shown in the app must be of HD quality.
The performance must be fast and should not take a long time to upload pictures and color pallet.
Keeping a trial period of 1 month for new users always helps them experience the real app before going in for the subscription.
Advertisements can often be annoying and purchasing a premium version to remove these can pose to be a great turn off.
An option to use various color shades on your images (a possibility with VR/AR) can turn out to be equally relevant.
The number of paint options can be replaced by having one single paint family for easier browsing.
Advertisements after every color picker test and skipping to move ahead can be annoying but a must-have factor in case of in-app advertising.
Technologies (Languages and Frameworks) to be included (Suggested)
PHP Framework: jQuery, CSS3, PHP, HTML5, JavaScript
Database: MySQL
Hosting: Amazon Cloud
Android Development: Android Studio
iOS Development: swift/Objective C
Cloud Technology: Amazon Data Servers, Google Cloud Servers
API's: Twilio or any other for text messages
Core Location: Used to provide the user with the real-time tracking of his or her Geo-location
Facebook SDK/Google Sign In
Paypal payments pro/Stripe Payments Tool
MapKit
Real-Time Analytics: Flurry, Google Analytics and more.
What is the Cost to experience the technologies that show you perfect colors before it's on your walls?
The color that is to be coated over the walls forms the key to the perfectly designed space. Paint can transform a room and can touch it in a way so that it subtly pulls a cohesive style together. The decision to have a professional paint project often gets foregone due to the indecisiveness of the user. But with limitless options to get the house painted, let's glance through the monetization models for the house-painting app:
The first way to earn revenue is that the vendors list down their various services, people pay them via direct transfers and apps earn a commission from these vendors.
The second way to earn revenue via non-fixed charges that they ask for their services which could be interiors designing etc.
Although the cost to develop an on-demand house painting  app depends upon factors like client requirements, the functionality required in the app and the location that you are planning to include in the app. But according to a rough estimate, the cost of the app can range in-between $15,000 to $30,000 (for iOS and Android versions).
Hear the sound of colors falling in love with the walls!
So, how to encourage users to buy into automation of the house painting job? While we believe that every level is 100% possible to solve, it is up to the users to cut the costs of a pro paint job. While leaving pro painters home alone cannot be a good idea, a team of Android and iOS developers suggests users create on demand house painting app with us. This can be a great asset to the business every time it is used. We have spent numerous years developing Uber for "X" apps to help customers finding the right resources. Call us now and get a FREE quote!
About Author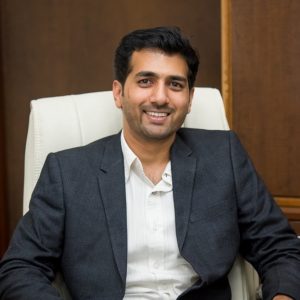 Vipin Jain is the Co-Founder and CEO at Konstant Infosolutions and is in charge of marketing, project management, administration and R&D at the company. With his marketing background, Vipin Jain has developed and honed the company's vision, corporate structure & initiatives and its goals, and brought the company into the current era of success.