Here are the cost determinants, tech stack and the top features to build a social media app like Instagram in comparison to prevalent social media platforms!
Instagram recently sent content to the worlds of entertainment and social media into a collective fit. From the likes of Facebook's wunderkind photo-sharing network or the YouTube turf, Instagram has captured a greater share of the digital ad world. Crossing 1-billion user threshold, Instagram is capable of providing high-quality, advertisement-free video experience to attract users and creators into the app, thus subsidizing it through Facebook's corporate ad dollars. Instagram has moved over towards adopting long-form content. It now accounts for nearly 30% of Facebook, which is going to be 40% in 2020.
What is Instagram App?
Instagram is a unique social networking platform/e-commerce platform/photo editing app that allows users to share photos and videos.
This platform helps share photos, videos, stories, and creative effects.
It enables browsing users' feed and interacts with posts
It has the facility to go live to connect with your friends and family
Users can message the friends in private
It helps discover videos, photos, and stories in the explore tab.
What are the basic features of Apps like Instagram?
The core version of the image-sharing app might have some essential features like:
Authorization (Sign-up/sign-in) via email, phone number, or Facebook
Creating and Editing the user profile (adding, deleting and updating of personal data) – this also includes a business profile.
Uploading pictures, videos, and content post app creation
Hash-tagging people and locations
View user-profiles and follow them.
Adding personalized newsfeed (subscribing, liking and commenting on users' posts)
Social Media Features like sharing of posts, inviting friends from Facebook or Snapchat and likewise
Customizing Images – by cropping, adding frames, rotating, adding more image adjustments, and applying further filters.
Adding features to determine the geo-location of the existing image and as well add it to the post.
Including messaging functionality into the app that involves adding images with text.
Integration of module for push notifications (hidden for users)
Adding full search by username or first-name + last-name, by tags, by a description of the post, or places.
Basic integration with analytics (hidden for users)
Adding CMS features: Admin authorization – Login/logout; admin management-create/delete/update/read; user management-sorting/filtering/searching by name/email/id; reported user management – a photo/user/post can be removed or sorted by number of claims
What are the reasons to prefer Instagram as a Social Media Platform?
Users come to apps like Instagram to know and follow their influencers.  It is different from other social media platforms like Snapchat or Facebook where people normally interact with the people they know. The stories that show up on Instagram cannot be filtered so they are as real as possible.
Where and why is Instagram most applicable?
The beauty health services market has opened up towards longer-form content to a bit. The credit goes to beauty, an industry that is quite inclined to influencers and has made users drift from Youtube and Facebook towards Instagram. Latter recently introduced IGTV that makes the most prominent social media players work with the tools and mitigates the need for influencers to split their content amongst various platforms.
What are the Alternatives to Instagram? Best Social Media Apps in 2020
Telegram
Free without advertisements
It has self-destructive and encrypted messages
Personal cloud-based storage
It turns off the notifications, message preview and locking the conversations
Option to create a group with around 2 lakh users.
Meet Up
It enables exploring various groups and events category-wise.
It allows for saving events that users are interested in and revisiting them later.
Discussions and messaging within the app.
It has the option to personalize and schedule events.
LinkedIn
This helps create and highlight the professional profile and skill set.
It allows following the activities of your connections.
It helps users to find jobs and recruit people.
It enables to make your articles and posts reach professionals.
It poses to be a great marketing opportunity to showcase your company or product.
Tapebook
It enables recording with connections just by audio or video calling them from the app.
It helps to create vlogs and audio-logs by recording solo.
It allows recording in real-time, so you don't have to wait for file uploads like YouTube and Instagram.
It leverages meeting and following interesting people and discover topics through the topics that have been hashtagged.
It has a wide active community of users with rich engagement in the form of audio/text comments.
Facebook
Facebook allows sending messages to anyone without a contact number.
It helps to add stickers, GIF's and emojis and express yourself better.
It helps users make voice calls, voice messages, and video calls.
FB allows sending money securely and easily in the US and France currently.
It helps users connect with businesses to get customer support, find attractive deals.
Twitter
Go live with a click and watch premium and exclusive live streams
Twitter has news about all the viral topics, trending hashtags, various sports, news, and entertainment, etc.
It provides an option to chat privately with friends and followers.
It gives suggestions about influential people to follow.
Snapchat
Allows creating and adding filters, 3D Bitmojis and Lens.
It is an Instagram alternative app that enables life messaging and video chat with up to 16 friends at once.
Live messaging and video chat are permissible for up to 16 users.
Watch their stories from friends and top publishers and creators.
It allows checking the snaps shared earlier with free cloud storage.
Check your astrological compatibility with friends.
Pinterest
It allows the sharing of photos and visual bookmarking.
It includes inspirations for lifestyle.
It explores trending and recommended articles.
It invites friends to collaborate.
Tumblr
It helps post photos, live videos, text, GIF's to reach your audience.
Create your GIF with text and stickers.
It provides viral tags to make your post stand out.
It has social media integration.
WhatsApp
Whatsapp is one of the most widely used social media app on smartphones.
Provides sending free texts, videos, GIFs, static/animated pictures.
Used for personal as well as business communication.
Offline messages can be saved.
Chats and media can be backed-up.
Contacts, live locations, audio files, documents, gallery images can be shared.
TikTok
WeChat
It features voice calls, voice notes, and video call features.
It also allows online transactions and payments, M-commerce opportunity, offers games, mini-blog for posting user's thoughts, etc.
YouTube
It allows easy access to subscription channels and feeds, allows video management, live video streaming, big-screen interface, enables playing videos in dark mode, and supports 40+ cable channels.
QQ
Sending and receiving unlimited group messages at a convenient place and time is easy with QQ. It assists prepaid recharge to payment transfers, has quick mobile games, allows personalizing themes, business cards and ringtones.
Viber
Users are allowed to sync their desktops and tablet apps, make audio and video calls, low-cost calls to a landline, provides self-destruct option for secret chats.
Line
It allows free voice calls, international calls and an option of auto-syncing different devices.
Tinder
It has a user-friendly interface.
It can connect to other social media applications like Spotify and Snapchat.
It allows people of the lesbian, gay, bisexual, transgender community (LGBTQ Community) to participate in the conversation and make use of the platform.
It works on GPS functionality and is good in matching partners based on their location preferences/nearby members.
Whisper
Users can make use of this platform as unknown users.
It does not feature any followers, friends or user profiles.
It although shows users' locations and also allows them to add a group.
Users are as well not allowed to make use of search functionality to look for other app users.
Users can maintain their anonymity via chat or private messaging.
Sina Weibo
It is an Instagram alternative that keeps users updated with the latest news, trendy topics about music, sports, traveling, fashion and much more.
It gets gelled up well with social media like Facebook, Twitter, Whatsapp, Weixin, Messenger, etc.
It supports various media types like static pictures, GIF. Text, videos, and emoji.
Why is there a need to understand all the right Instagram tools and trends?
It is required so that you know exactly what to do to build a racy Instagram presence! Here are some of the top trends that app developers need to watch while developing an app like Instagram in 2020:
Augmented Reality Story Filters
Leverage Instagram growth tools
Checking the authenticity of influencers
Buying direct on Instagram
Instagram Story Ads
Instagram Story Highlights and stories
Cinemagraphs
IGTV and vertical video
Enabling sharing Twitter posts on Instagram
Bigger Explorer Tab
Shoppable Influencer Posts
Using Hashtags innovatively
Influencer Authenticity
Customized Brand AR Filters
Instagram TV(IGTV)
Addition of Bots to Instagram
What are the advantages of Instagram that brands are not aware of?
Paid social media networking on Instagram can get a lot of business to your connections – it is as well important to get your important business image to your customers. Creating and maintaining an Instagram app can be time-consuming, but it is an efficient tool for a business to reach out to new customers. Here are a few more benefits of having an app like Instagram:
It's a chance for businesses to meet consumers every day.
It is easy to target audiences via automated targeting on Instagram.
It helps understand users' demographics.
Insta – as it is popularly called involves visual marketing features
It allows its users to make use of large texts, to be succinct – not try impersonation rather be natural, avoid over-designing, create a clear path – create an easy path to avoid any second-guessing.
This platform helps to engage with customers.
It features user-generated content – because people like trusting words more than any business promotion.
Hashtags with content help in getting your followers engaged.
It reveals a lot about the audience.
Marketing features can be updated within advertisements and stories.
Testing removal of likes by marketers
Sticker stories keep growing
AR features for enhancing the shopping experience
Turn existing stories into advertisements
Adding push notifications for your favorite accounts
Adding hashtags to Bio and hyperlinks to the username.
Including favorite filters
Technology Stack of Instagram
Application and Data to be used
JavaScript, Nginx, Python, React, Java, PostgreSQL, Redis, Django, Redux, React Native, GraphQL, Objective-C, Memcached, Casandra, Gunicorn, Flo(JS), Immutable.js, Gearman, ReasonML.
DevOps (depends upon availability and demand)
Babel, Webpack, Sentry, HAproxy, Jest, Fabric, Nuclide.
Cost to Make an App Like Instagram
Cost to build an app like Instagram that provides powerful engagement builds trust amongst businesses and customers increase traffic and gives ways to market your products free is substantial. It can be split across platforms in this way:
The design + architecture + coding + testing + adding additional features + testing + deployment for an iOS or an android app for Instagram Alternative App lies somewhere in between $6000 to $15,000. The cost will vary according to the scope of the application.
The budget availability, number, and complexity of the features to be added, the availability of skilled developers, the tools, technologies, and platforms that are to be used and client's requirements are few more factors that drive the cost of a mobile app like Instagram.
Instagram's alternative apps have a large number of videos and photos to be stored. Therefore the need to have a robust backend and database calls the need to have an enormous level of server infrastructure. The estimated cost range discussed above can further exceed up-to $5,00,000 purely depending upon the initial intentions and underlined features. This also calls for the needs and availability of investors who flock in at the news of some new feature rolling out.
How does Instagram work? (Pictorial)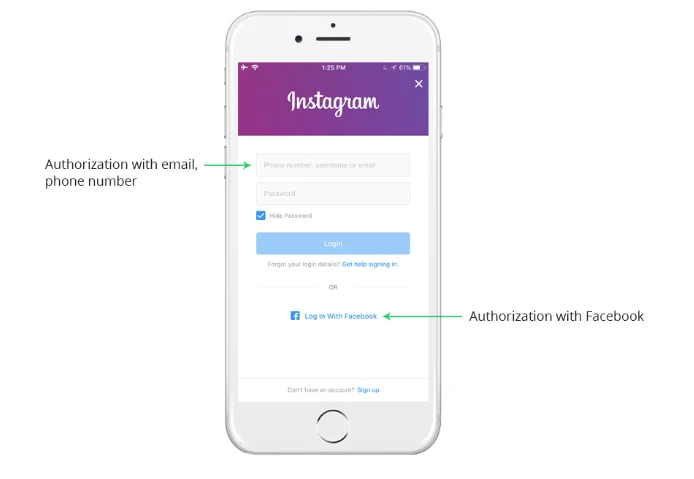 Figure 1: App Authorization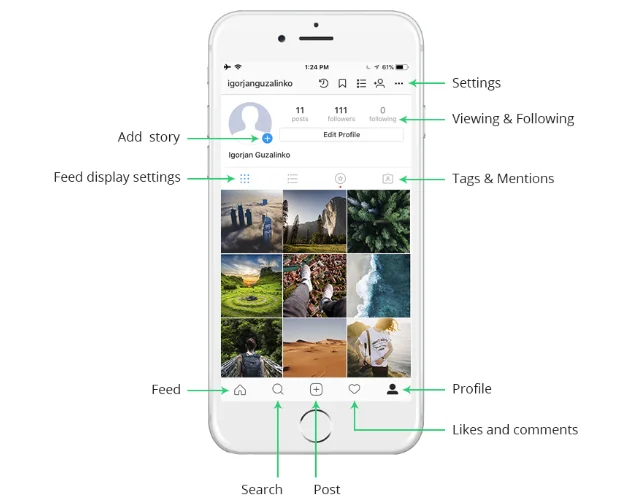 Figure 2: Profile Settings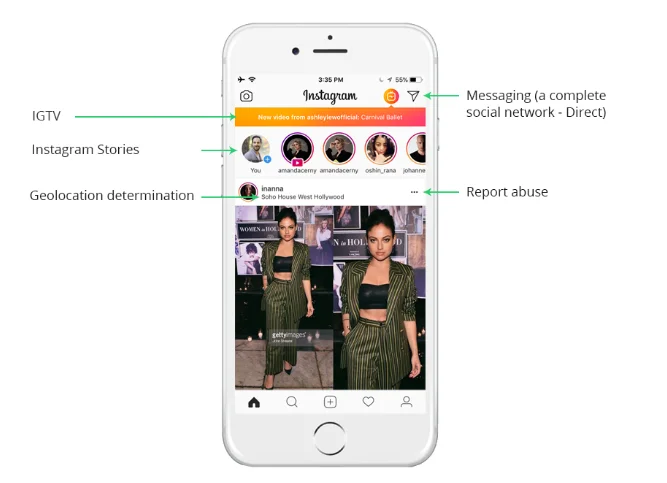 Figure 3: Instagram TV and Messaging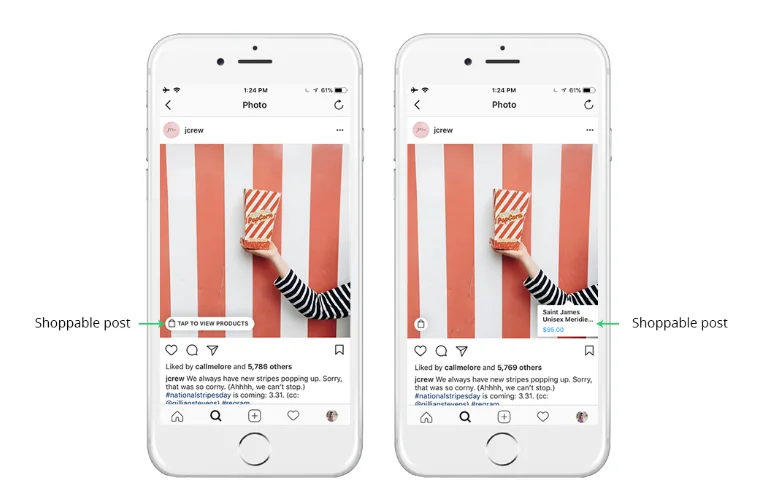 Figure 4: Instagram for Ecommerce/Business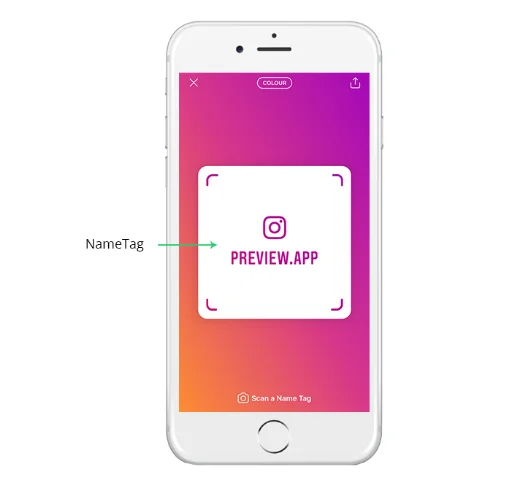 Figure 5: Nametag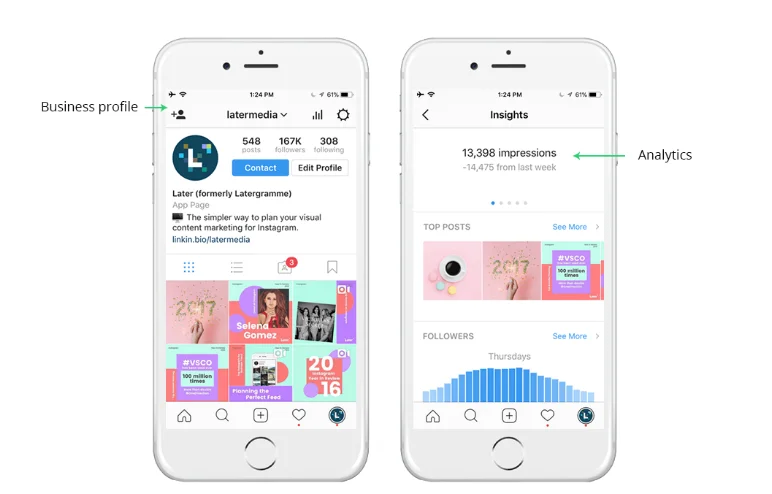 Figure 6: Adding Business Profile and Analytics
(Image Source: mlsdev.com)
Signing Off
An effective photo-sharing app can be characterized by an intuitive user-navigation, clear designs (UX/UI), eye-catching graphics and visual elements, personalized feed, functional application with requisite features.
Posting regularly or making use of clever hashtags is alone not sufficient to be successful with social media apps like Instagram. One must ensure not being focused solely on Instagram advertisements and do keep engagement as a top priority. Major features that will certainly affect your business in 2020 will be:
Tapping and holding images,
Follow users accounts from search to have more followers,
Get explore page with permanent video button,
Algorithm to determine which posts have to make up-to top posts,
Implement an algorithm to list "suggested users".
Get the nametags.
Instagram also supports some other platforms (its sub-projects) namely: Boomerang, Layout, Hyperlapse – all these work with image and video processing applications. Show your query to us. We have development teams of note having synergies to promote your business. Call us now!