eCommerce has been at the leading curve of the ever-evolving Internet and technology as a whole. Here is what coming forth in 2018:
E-commerce is here to stay, which means it is futile at this point to discuss how drastically it will shape the future of retail and consumer behavior because it already has! If you still haven't got onboard, you have missed the initial wave, period.
But here is the silver lining- Even for those established eCommerce players, the path to success isn't without challenges, not by a long margin.
The thing is eCommerce is a very competitive space that has gone through one of the most intense technological transformations over the last few years and the change isn't going to stop anytime soon. So, in a sense, it doesn't matter how adept you are at the outdated technologies but how well you adapt to the upcoming ones. Here are five such trends that we believe will catch on in 2018, which you must exploit if you wish to come out on the top:
Big Data Analytics
Having served millions of customers over the last few years, eCommerce businesses haven't just gained experience and industry insight but also a large pool of data. While this data was considered a wastage of resources a few years ago, recent advancements in machine learning, pattern recognition to be more precise, has made it virtually a gold mine through which they can extract invaluable information about the behavior of their consumers.
A few years before, these technologies have been used only by large corporations, mainly due to their high cost, they are now increasingly getting cheaper and widely accessible to enable small businesses to reap its benefits as well- something we expect to take the center stage in eCommerce operations in 2018.
Artificial Intelligence
If Big Data extracts information from the previous customers, AI implements that knowledge on the current ones. Recommendation engines and dynamic pricing are the two most common applications of AI that eCommerce businesses use these days, albeit on a small scale. Apart from these applications going mainstream, there is a lot more of unexplored potential in the domain. Be it customer-oriented bots for support and feedback or crawling and load management at the backend, businesses are experimenting with these technologies at verticals of their operations and a few of them are bound to get wider adoption next year.
Custom Experience
Like salespersons in physical stores treat each customer differently, we expect to see eCommerce businesses adopting similar strategies starting 2018. Since every customer has their own priorities and aspirations, businesses can analyze their past behavior to create a customized experience on the fly, thus, ensuring a better experience and by extension, higher sales.
Omni Channel
eCommerce is essentially as old as the Internet itself. The phenomenon started with desktops, and then with the rise of smartphones, we came to witness mobile-first paradigm. Now as smartphones are moving towards a saturation point, the businesses are moving towards something called omnipresence. This means businesses will not prioritize any one platform or device in the future, but everything will be their priority. Because most of the customers access their services from more than one device, the goal is to offer them a uniform experience across the spectrum for better engagement and higher inclusion.
Product Tagging
This is one of the latest trends in eCommerce or to be more precise, the fusion between social media and eCommerce that still is in its budding stage. We are all aware of affiliate marketing for years now where some influencers nudge people to buy a particular product based on their personal experience. A parallel trend these days is that every time people purchase a new product, they post pictures on social media.
Now, both these trends seem to be fusing and are expected to go mainstream by the next year. Like you tag your friends in a picture, you will also be able to tag your new shoes or purse or anything directly to the eCommerce product page from where you bought it. This not only paves the way for better engagement but is also guaranteed to open a whole new channel for driving sales.
In the end, we'd say eCommerce is an unpredictable domain and these are just some of the basics that every player must adopt if they wish to stay in business for the long run. Being an eCommerce development company that has not just observed but helped create trends for more than a decade, our developers know all these technologies inside out. So, if you are looking to give your business a technological leap, get in touch with our experts to get a complete analysis of your strengths and what you need to be better prepared for 2018.
About Author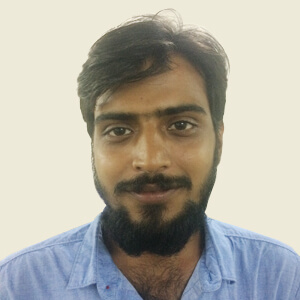 Mrityunjay is a content developer at Konstant Infosolutions- a leading mobile app development firm that caters to enterprises of all scales and industries with cutting-edge tech solutions. Being an engineer by education, a reader by passion, and a writer by profession, he finds no topic truly boring, yet nothing seems to content his craving as well- an essence he leaves in everything he writes.