Technology has taken over the world and food industry hasn't been an omitted one. New solutions have emerged while innovative methodologies have been put to use.
The technological parlance has seen a drift in the past few years. Each business being affected by the same has been asked to improvise and execute procedures in a different way than usual. Food industry has also made a shift to this foray.
Since the time technology blended with the food industry, things have been revised for the betterment. The restaurant owners who implied these technologies to their normal running business registered staggering growth numbers. Plus, a smooth and a calm character was imparted into their day-to-day operations.
While there are several others who still feel reluctant in choosing modern ways of operations ahead of their regular ones. To remind you of the fact that the only constant thing in this world is the 'change'. With time, you, as a person need to change and get used to modern practices. Same is the case with businesses, modern methodologies become prominent fading away the older ones asking enterprises to get used to new techniques.
Combining technology with restaurant business can result in fruitful endeavors. Here's what integrating mobile application with restaurant can do.
Online Reservation
Apps can do wonders when it comes to reserving a place at a restaurant. It'll help customers to explore the live sitting area at the restaurant for a vacant place and reserve it (if available). All this at the comfort of their padded sofa sets. By doing this, you, as a restaurant owner not only simplifying their lives but also adding an additional value- in short building a brand image.
It can also help in reducing congestion outside the restaurant lobby where people require to wait till the desired place get vacant.
Online delivery
Being a restaurant owner, you'd like to expand your business horizons offering delivery services to your customer base. A mobile app can help you serve the purpose. People can easily scroll through the menu items and their respective rates on the app. They can quickly bag the favorite ones in their cart and hit order.
You'd receive the order via electric mail or a push notification so the necessary procedures can be carried out thereafter. Simple yet effective, right?
The exact delivery location can be tracked via in-built GPS navigation not offering a hard time to the delivery boys finding places.
Online orders
The reservation process isn't limited to booking a place at the restaurant, but it can extend to ordering food as well. A digital menu pre-loaded on the app can guide the users of ingredients and recipes of the dishes available at the outlet. This in-turn can help them in placing the order online well in advance- saving time of both the customer as well as the restaurant staff.
Online promotion
Marketing ways have revamped. It's digital now. You can shoot promotions, deals and discount coupons via mobile app's amazing feature called 'push notification'. You can easily tap on the needs of your customers with a little push, that too effectively with customization. Yes, you read that right. Customized promotions can be sent after analyzing customer's past habits, food choices, interests and browsing history. All this via app analytics.
Customer-specific discounts can increase sales drastically as they're less likely to go in vain as compared to non-targeted ones.
Online presence
It's the digital age. No matter what business you run you got to have the online presence. With apps like Facebook, Instagram, Snapchat and others where your target audience spent a lot of time, it's important for you to get active on these platforms. It's not only an excellent medium to build brand image, promote yourself but also a platform to build relationships with your customers, which is quite important in this customer-centric business world.
The interaction is direct, clear and solution-friendly. Customers can not only get answers to their queries quickly but also gives them a sense of satisfaction and belief that someone's listening.
Final words
There are multiple other ways a restaurant can be benefited from a mobile application. All you need to do is hire a potent app development agency that can empower you with a magic wand of possibilities. Opportunities are immense, all it demands your interest, willing power and dedication to get started.
Once you make up your mind, shoot us an email and our representative will get in touch with you for future discussion.
About Author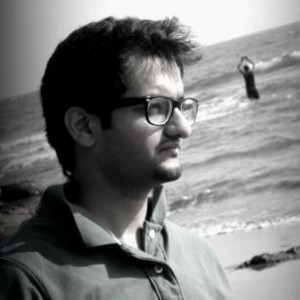 An IT Engineer, a Digital Marketer and a Content Marketing Specialist, Sahil Miglani enjoys technical as well as non-technical writing. His passion and urge for gaining new insights on gadgets, smartphones and technology has led him to Konstant Infosolutions. He quenches his thirst for technology through his action oriented writing skills and a profound ability to stay up to date with latest industry trends. Besides this, Sahil is a sports appreciator, a Sachin Tendulkar fan and a keen follower of cricket. He also has a flair for writing sports content. He lives with the belief that his hobbies have turned into his profession, no wonder he is writing wonders.