Your app doing well with your audience and earning hits is not enough for you to survive. You need to monetize your Ecommerce app to be able to plug into great market possibilities making your app earn some real worth for you. Here's how to do it right!
With recognizable shifts in the ways mobility is being sourced and loomed across different verticals of needs, we can see a lot of change flowing in usability and accessibility trends in the domain. And in that range of affairs, we see E-commerce penetrating fast into the value dynamics and propositions served and laid by mobile platforms.
Most of the services that were web-based as they were introduced, slowly started venturing into apps and mobile websites. This trend further intensified with the top players going mobile-only, finding most of the users they are targeting, routing towards them via mobile devices.
As much expected, this was followed as a benchmark by many in the business and E-commerce mobile apps sprouted up across all service verticals and business niches.
Now, with almost all of them sharing the same strategy of claiming their portion of user-base, these apps are competing on cost among themselves. Most of them are delivering E-commerce services similar to many existing sub-domain offerings in the e-business space – putting up with a free-quota of offerings as the base-method of sustaining and redeeming their way to the ever-stiffening competition.
However, lately, E-commerce experts have come out panning this approach and replacing it with the more progressive and lucrative idea of monetizing the apps. These ideas assert plans with positioning techniques and funneling strategies to claim acquiescent opportunities that actually exist and are untapped due to the mobbed competition that we see in the M-commerce landscape.
Let's find out the top ways to monetize your free app to let you come out of this ungainly competition acting more business-ready with your E-commerce endeavor.
In-app purchase
The proven most way of doing it! In-app purchase allows you to introduce point-of-sales in your app – built on the idea of offering more reach and value to the users, who are otherwise using limited app features for free. This lets you commit to your underlying purpose of retaining your user base who are wishing to just gain some access to your store realizing only basic services, besides allowing you to edge them up steadily towards more of what you have to offer against a fee. Further, you can associate various offers to your vents of in-app purchase by propping them up with assured gifts and exciting offers. This way you can trigger monetized activities on your app effectively engaging users with your attractive purchase plans – led by strategic value penetration perfectly supported by viably conceived and authentically placed acquisition funnels.
Freebees and coupons on purchase
Who doesn't like that little extra! By channelizing your sales resources with well-designed freebees and coupons you can validate and optimize the numbers and quality of purchases on your app. Keep them obliged with surprises, make them feel achieved, allow them that feeling of being treated privileged and most importantly served with some added value. You can do this by making your users participate in lucky draw and coupons. This will let you establish a better bond of loyalty and make them count on you for value. This way you will not just increase your earning potential and drive your ROI to a better mark but also propel the retention value of your app.
Gamification of purchase
Let them enjoy doing it! Each time they make purchases, respond to your communication or participate or to your campaigns allow them reward points. Provide them with a user profile where they can track their activities and compare with other users in a ladder system and know how they are growing towards different levels (which will bring them incremental benefits with purchases on the app). Drive the entire user activity through a comprehensive points system that assigns different credentials and badges to them based on their involvement on app. This way they will be encouraged and interested to come back to your app and stay connected more in order to be a part of all the gainful fun you put across together through your app.
In-app Advertising
Consider in-app advertising as one of the most reliable monetizing maneuvers for an app no matter which segment of commerce you deal in. Accessorizing your app with smartly placed ads analogously clubbing product of similar segment and presenting them to be shown as a suggestion for the user looking to buy something from a certain product line, you can gain great benefits from in-app advertising. Most experts nowadays refer it in connection with anticipatory design and stress on adding relevance to the results – making the experience of buying more functionally intelligent and interactive.
Affiliate marketing
Affiliate marketing is the most aggressive and penetrating methods of looking into more possibilities with your monetizing endeavor. Here, associating with different similar sellers you can do cross-promotions of your products and generate leads. This can be done in different ways entering into mutual contracts based on different models for shared benefits. Also, you can approach your vendors to promote their brands and your app together on different digital channels or maybe running campaigns through their own platforms. These promotions can lead to strong brand value creation and help you build a decent user base, based on the enhanced combined perception you design for your business associating with the other brand – taking you far and high in acquiring great monetizing benefits for your M-commerce entity.
Similar Post:
About Author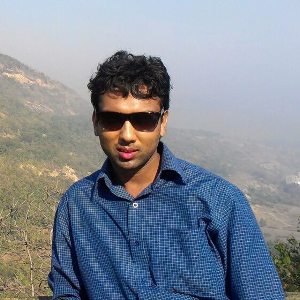 A marketing graduate, a deemed strategist, a sure geek - Tushar is a fine blender of the art and science of writing. When it comes to tune up content with commerce, he knows the trick. For him, if words don't make you think and beat, they are not worth your time. A crazy foodie, an unfailing jogger – that's him off the desk!