Over the course of the last periods, now and then, app industry continues to grow by leaps and bounds and so the app development industry is prospering and continuing to develop year by year. However, when it comes to iOS app development trends, people are waiting for new technology, new trends and believe in something big could happen.
We already entered in the epoch which greatly focuses on apps for getting things done right and making life easier. As the smartphone market rises, so the apps and the app development keeps on altering. A successful business person should go with this continuous change because those who adopt the latest trends will have an advantage over those who don't. No wonder that many business houses and individuals are looking to develop their apps on the upcoming app development technologies.
App development tactics are evolving and going through some significant changes. So it is important to take a novel approach to what these trends have to contribute. Our developers saved a list of iOS application development trends to look out in 2016.
iBeacon – Most applications are taking advantage of location tracking. iBeacon is the latest location tracking technology, which is helpful for iOS app developers to develop e-commerce and m-commerce apps that would personalize the services to a remarkable extent. Location using apps used to drink more battery juice of your device, in that respect the developers have to facilitate iBeacon apps with less battery consumption to make them more efficient. The developer can develop real-time mobile app while using iBeacon functions as well.
Swift Coding – Objective – C might be enough, but if developers want to stay in the game of iOS app development than they have to learn Swift Coding, considering, Swift is safe, modern and powerful. It enables developers to write code using Xcode or Objective – C. Recently, it goes hand in hand with Objective-C language to make an app more active, but soon Swift would replace Objective-C. Apple already announced the upcoming version of Swift (Swift 2.0) with more developer-friendly features that would gain the fastest traction among the developers worldwide.
App Security – 'Safety first has been a safety always.' For security purpose, your home needs a safety lock; your automobiles need the airbags and breaks. Likewise, your apps need a high-end technical security to let your users use your apps without giving a second thought. A well-known researcher concluded that around 75% of the current mobile apps would fail in 2016 because of security measures. The security of an app is one of the significant challenges for developers. If the developer wants to run their app smoothly and successfully, then they have to consider all the security factors on a serious note.
Merger apps with cloud technology – Synchronization of apps throughout the multiple devices are gaining most of the popularity in current trends. Users want to access their apps remotely on different devices so that their data got sync across the devices and can be used anywhere, anytime. iOS developer should integrate the apps with cloud technology. Cloud tech will enable app developers to reduce the app size, freeing space in the limited devices confines.
IoTs and Wearables apps – Apart from smartphones, this dynamic duo is on the fast track. IoTs and wearables are taking mobile app development to an entirely different level. These modern devices give birth to new trends in app development, where developers have to consider the IoTs and wearables features while developing new applications.
It's high time for you to espouse these trends and create a latest and unifying app experiences for customers. Utilize the current mobile app trends to maximize your business potential. Our team of experts can design custom-made apps that work to revamp your digital business and expand your brand. We can make you sure that our developers and designers, along with their knowledge regarding new trends of app development, will increase the level of competence of your app in the rapidly growing applications market.
Similar Posts:
About Author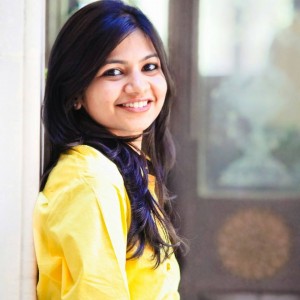 Call her "UD", A technical content crafter @ Konstant. Blend with profession & passion, finding her way in the tech world. Want to become a Voice and make some Noise on social media and her inquisitive nature brings her to this world. Love quiet moments as much as wild club nights of dancing. Always hope for the best and pray for the worst. In spare time, you couldn't find her because traveling is something she can't live without. Food Lover, Snow Hater & Life Liver.