Launch News! The ecommerce leader, Magento is out with yet another biggie. It's Business Intelligence for B2B ecommerce this time.
The ecommerce giant, Magento is always in spot light for inventing new ways for online stores to operate and serve. This time it is in the news for coming out with an inventive cloud-based digital commerce BI component, to allow businesses better reporting and management capabilities for their ecommerce ventures.
The solution is built to deliver enhanced decision-making capabilities offering diligent tools and strategic data-driven platform topped with interactive easy-to-use dashboard. As per the domain experts, this Business Intelligence embedded Magento solution is going to take B2B capabilities to another level of proficiency in meeting dynamic online market demands and evolving buying roles and user perspectives.
The new BI fold of Magento will be catering to the advanced business needs to identify and serve growing user needs while tapping farther opportunities. As they would be able to quickly and efficiently fetch actionable insights and use these to optimally operate and serve them – with higher ecommerce quotient in dealing out with different service elements and process utilities.
Also, as this would be functioning across the full spectrum of a business,bringing together and evaluating important data from different operational units and functional areas like sales, marketing, finance, operations, inventory, and customer communication.
Talking about this, Bob Moore, head of Magento Business Intelligence says, "Magento Business Intelligence for B2B bridges the gap and authorizes manufacturers and distributors with the detailed insights they need in order to deliver great customer experiences and drive business growth."Which says quite a lot of it in brief.
The solution would be offering expansive reporting features, interactive consoles, multi-tier data analytics, advanced information processing and robust reporting facility, to help B2B merchants to get the most out of their act of ecommerce.
With this launch Magento Business Intelligence is releasing four strategically designed dashboards, to serve advanced vendor needs with excellent B2B-oriented features.
Companies – For assessing customer engagement quality by referring to the elaborated reports of customer lifetime value, aiming to fetch and analyze details on orders placed, buying frequency, highest activity days, and credit balance.
Quotes – Reports revealing business performance through detailed quotes, conversion rates, average discounts offered, total revenues generated, repeat sales, average negotiation time and cost-benefit proportions across different performance spans and practice criteria.
Sales Representatives – Graphs and tabular data depicting sales performance of teams and individuals. The data engrossingly includes detailed information revealed through quote-to-order rates, average closing time, unfulfilled quotes, recurrence ratio and other important sales numbers.
Catalogs – To extensively fetch and analyze product details; relative performance of different product categories, product types and individual products; demand and supply stats; orders received and demands fulfilled; products shortages, least performing products and bestsellers.
Speaking on these dashboard options and the features it has to offer, Aaron Sheehan, lead consultant at Classy Llama said, "Our customers need a strong, easy-to-use tool for generating reports and deriving and using business insights and with Magento BI we feel confident of disrupting our B2B dealings with ever advanced possibilities." He further added "B2B is often complicated, and Magento BI makes it quite easier to understand. With this solution, anyone with any level of technical proficiency can generate a report within no time, without referring to any guide or taking any outside help. As it dwells on and evolves to help you perform ever better with the help of Magento's native data. Allowing you to easily capture and depict the performance across the enterprise."
With all this it seems to offer compelling ways to perform B2B ecommerce practices and offer ever advanced value propositions to businesses for acquiring, managing and serving their user interests better while unlocking bigger and better possibilities for growth and innovation in the new age digital commerce landscape.
If you would like to know more about the topic and anything related to Magento web development, you can reach us at [email protected].
About Author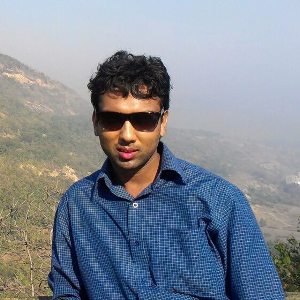 A marketing graduate, a deemed strategist, a sure geek - Tushar is a fine blender of the art and science of writing. When it comes to tune up content with commerce, he knows the trick. For him, if words don't make you think and beat, they are not worth your time. A crazy foodie, an unfailing jogger – that's him off the desk!