Both Small and large enterprises are adapting the trend of developing enterprise apps for their business processes to reduce the complexity. Let's take a look into how these apps give benefits to complex business process and increase the productivity.
Enterprise mobile applications are known to simplify the diverse business process in a systematic manner. Earlier, we have explained how Enterprise Mobile Apps Transforming Business Processes? These apps are planned to increase the employee engagement results in increased worker's productivity along with overall corporate productivity. Take a look into the stats to see at what extent enterprise apps are fueling business process and sales/ ROI.
It is now clear that these apps are changing the face of business by increasing employee engagement, deceasing costs, knowledge sharing process, speedy sales process etc. But, only effective when these are planned in a systemic manner. At Konstant Infosolutions, we provide enterprise application development services with varied teams of mobile app developers, testers and business analysts, who understand the industry needs and then provide the best suited solution. If you have an idea about an app or want to create one, request a free quote today.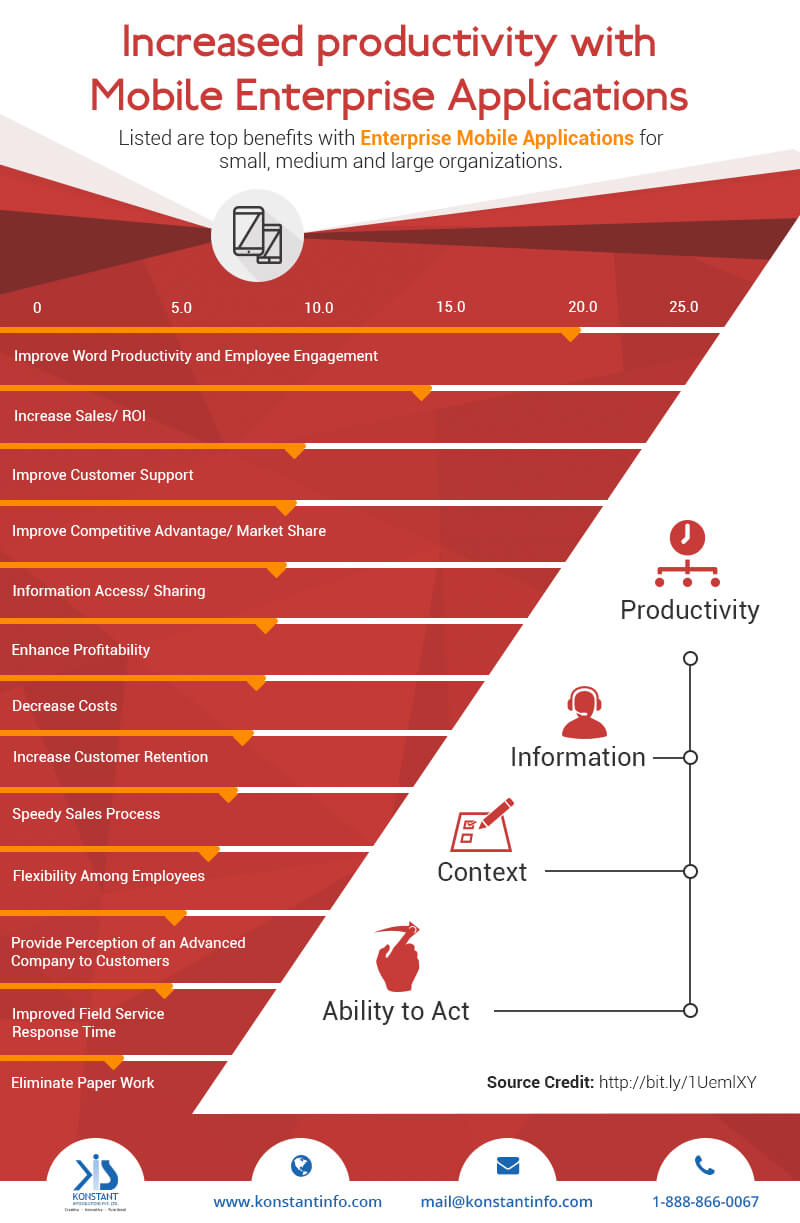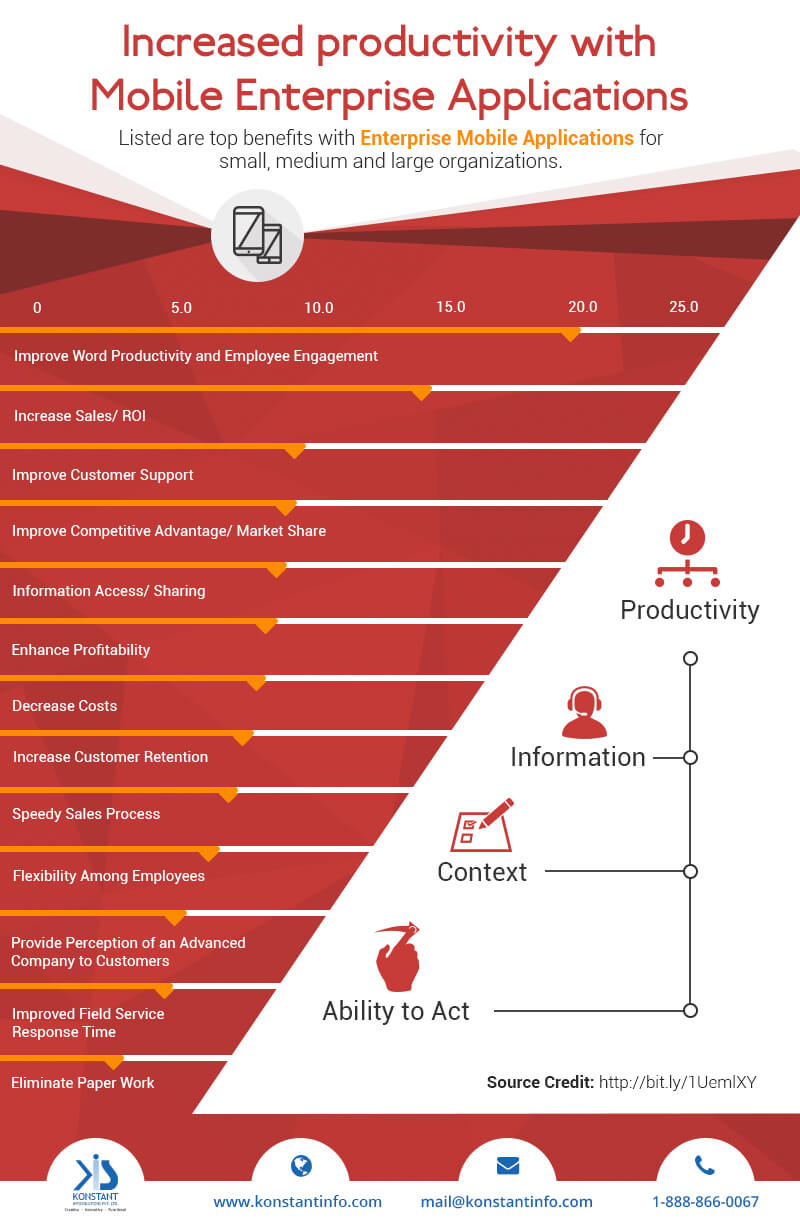 Embed This Image On Your Site (copy code below):

About Author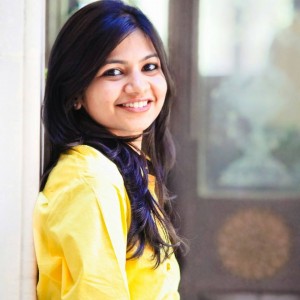 Call her "UD", A technical content crafter @ Konstant. Blend with profession & passion, finding her way in the tech world. Want to become a Voice and make some Noise on social media and her inquisitive nature brings her to this world. Love quiet moments as much as wild club nights of dancing. Always hope for the best and pray for the worst. In spare time, you couldn't find her because traveling is something she can't live without. Food Lover, Snow Hater & Life Liver.