An app like Uber will decide the fate of Travel Agencies and Bus Service Operator Companies!
Technology has definitely face-lifted the travel and tourism industry. Travel app development companies have started making use of manageable mobile apps that has eased out travel planning for people. It is now easy to make arrangements prior to the trip and make the journey even more enjoyable. With this uplifting scenario, the majority of travel outfitters or tour operators have developed their own travel applications, tourism apps that are useful for travel agents and passengers' both ways. Apps like Uber can be used conveniently to book a ride. It is as easy as booking a hotel or as ordering food. A smartphone and some money (digital or cash) are all that is required to hail a taxi! Uber-like app development is more like a digital transformation that has enabled travel agencies and big ride-hailing companies like Uber and Lyft big bucks. Citymapper, Mytaxi (Hailo), Skyscanner, Moovit, Gett have been providing great facilities to passengers, saving them from hassles of chasing a taxi in sun. Their 24×7 availability is definitely a respite in emergencies. These are regularly monitored at the main work office.
Mobile booking ease out the burden of the driver, passengers, travel agencies and ride-hailing companies as taxi booking can be done without negotiating the prices. There is always an option to apply coupon codes, discounts, super cash (a percentage of points that can be redeemed in form of cash) and enjoy festive season offers. The driver doesn't get to entertain the passenger with unreasonable rates as latter always gets to know the approximate fare beforehand.
Moreover, easy and varied payment options make it easy to pay, even when hard cash is not available. Taxis are proof, as drivers details are shared as soon as the taxi is booked.
Why Travel Agencies need an app like Uber?
A travel agency might just be in need of a taxi booking software or an Uber-like app to increase customer base and subsequently increase sales every quarter.
Traveling outstation? One obviously needs to ensure that the trip is perfectly aligned, is hassle-free, hotel booking is on time, location tracking (GPS), entertainment and restaurant booking all are in place. Availing a cab on time is even more important if one is at a new place, is with kids or elderly people and is skeptical with the safety of luggage.
A cab app with a set of features from booking a taxi, booking a hotel, arranging pickup and drop-off location, with integrated GPS, dining and tickets to local attractions, helps to complete the trip and raise expectations and interest proportionally from customers.
Bus Ticket-Booking App Is Supplementing Travel Booking Process
An on-demand app solution acts as a potent marketing tool as it helps enhance business visibility and productivity and is a great medium to stay connected with the customers, eases bookings, simplifies money transactions, shows the simplest router to destinations, provides attractive rebates, improves services (travel package for every specific requirement), and it is undoubtedly a better option to fetch an attractive return on investment.
See How Apps like Uber Work
People can freely install User/rider app on their smartphones, get registered with the application, login into their account and easily request a ride. A nearby driver-partner will accept the ride request and head towards the pickup location. The fare is pre-calculated according to the distance and accessibility of the destination. The app notifies when the driver is about to arrive at the pickup location.
The application is easy to use and informs about the driver-partner with whom the rider is going to ride along. These details include the first name, vehicle type and license plate number of the vehicle. The rider can call the driver anytime while he is about to reach as the pickup location. As the trip ends, the app shows total fare on drivers app (it could be pre-paid before the journey starts or can be paid in cash after the ride completes). Payments can be attached to net banking, credit/debit cards, wallets or Uber accounts (As per the rules of the ride-hailing service provider). There is a feedback system after the ride ends, to easily rate the trip and the rider.
Burning Reasons: Why Travel Agencies Really Need Bus Ticket Booking App
An on-demand taxi booking application acts as a panacea, thus freeing people from making separate bookings for their hotels and rides. An all-in-one app is intended to act as raptors that rout the burden of travel seekers!
It is a great way to advertise the travel booking services, increase return on investment and improve the efficiency of business simultaneously.
Rides can be tracked live, all the data is stored on the cloud and monitored by control centers once the ride starts.
Apps have push notification systems and payment gateway integrations that eases the riding process.
All the important tasks can be managed in one go with the integration of bus ticket booking app along with travel agencies.
Want to get cliff notes for your next app? Drop a query, we are eager to assist you! Just so you know, we are a leading taxi app development company and have worked on great taxi booking apps with amazing features like tracking in real-time with GPS support, cross-platform functionality, in-app chat, multilingual platform etc. Our on-demand solutions include taxi apps for Android and iPhone. Hire the best Android and iPhone App Developers India, and get to know the cost to create a mobile app like Uber transportation for your bus service operator company instantly. This bit of consultation will be absolutely free of cost, as an added bonus for stopping by us!
About Author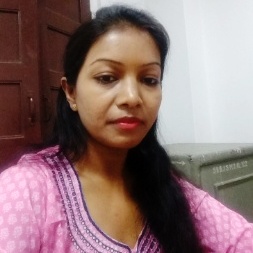 Neeti got her master's degree in software engineering in 2009 and has been working since for software companies of all sizes as a technical writer. What started as a high school passion has now been converted into a serious profession. She has a special knack of learning from all verticals and imbibing the extracts into her writing. She enjoys learning technical aspects of writing from her tasks where her experience and understanding are most impactful.