This article takes you through the most prominent reasons why you should go with Magento web development over any other eCommerce development option.
As more and more businesses are shifting to the digital modes of commerce the competition among businesses aiming to reach users through online platforms is stiffening more than ever before. In this spiraling competition among the businesses some exceed to become the market leaders and others fail even in the firsts of the phases. Among the most important reasons for this difference is the base ideas related to the business and of course the planning on how to invest funds. The most important thing besides these primary aspects of putting up with a business is the choice they make over choosing technology platform – which certainly has a major stake in your success.
As per the market reports, the businesses who chose to go with Magento as their eCommerce platform were better in terms of performance and fetching results with their digital commerce endeavors. And here are the top 10 reasons why Magento proved to be a technology fit for most of the businesses planning to sell online:
1. Abundant features
Magento comes with a host of amazing eCommerce features and extensions that make it deliver greatly to the modern online business needs. With Magento, you get advanced search filters, role-specific features, user management, Google website optimizer integration besides being able to do testing through multivariate quality assessment options. Apart from this you just don't get to manage different stores but also a range of locations, currencies and pricing modes – making it extensively lead its way in store management features.
2. Scalable and extensible
Magento supports all size and type of businesses. If you are looking to build a solution for a small business 'Magento Go' is the perfect choice for you. While if it's a medium or large sized business 'Magento Enterprise' is the one-stop solution for all your needs. The best part is, Magento can support over 500,000 products and handle around 80,000 orders per hour, which makes it highly scalable and extensible for your ever-shifting value propositions and ranging operational needs.
3. Easy to use
Magento is considered as one of the most user-friendly platforms to work with. Even a non-technical person can easily operate and interact with the technology and build programs without facing any glitches and troubles. And this continues to get even better with each version release. Which further raises the likelihoods of Magento gaining all the popularity and support from the developer community it deserves.
4. SEO-friendly
If you are operating online, you cannot ignore search engine optimization as a tool to make users find and reach your store. With Magento, you get enough of SEO support to help you optimize your pages and make them rank up in the stack on search engines. You get to do it by measuring traffic on your page, checking if the content is not plagiarized, applying proper tags and generating site-maps –using different helpful SEO resources.
5. Mobile-friendly
Mobile commerce is growing fast and is predicted to reach about 30% of total eCommerce usage by the end of the year 2017. This makes one point clear that in the approaching times if you fail to shift to mobile, you will lose almost one-third of users from the lot. However, going with Magento you will be able to address this need and acquire it fully. As Magento offers a complete functional suite to support mobile-friendly design and allows you to effectively put up with gestures like swipe, zoom, scale, multi-touch, drag and drop among many other mobile-interactive capabilities.
6. Customizable security
We need things to be more secure, as we grow online in our ways and means. To deal with the volatility and uncertainty involved in the online transactions and data handling, owing to growing hacks, risks and threats from various maligning sources, it becomes important to go with a secured technology platform. And Magento is known to provide customizable security at both the ends, covering every aspect of security,ranging from PCI compliance, Role Based Authentication, SSL Security to Multi-level Source Validation and more.
7. Vast support community
Being a foremost eCommerce development platform, Magento comes with a broad knowledge base and a vast support community that leverages its value as a technology to depend on. And this is best defined by the fact that Magento as an open community is supported by its users for adding extensions and modules and is moderated and maintained regularly by developer's community.
8. Extensive catalog management
With Magento, you can bulk-upload files and even import them in large batches, which allows you to create catalogs easily. Further, with features like product comparison, category listing, wish-list creation, updating price rules, product segregation, image resizing, product tagging and review and rating system, it allows you to extensively and effectively manage your catalog.
9. Easy payment gateway integration
Now, this is something that makes Magento so dependable as an eCommerce development platform. As you get to integrate your website with leading payment gateways like PayPal, Authorize.net, Braintree etc. and seamlessly connect with the process to serve your users with great security and higher uptime. And Payment gateway integration being one of the most critical tasks of eCommerce web development, Magento remains at the top for all high virtues it holds in the segment.
10. High on flexibility
If you ask any industry expert or e-entrepreneur for why they have chosen Magento website development over other options, their answer to the question would most probably be because Magento provides them a lot of flexibility. The open source platform allows magento developers a lot of possibilities to customize the codes as per their suitability. Besides, it allows them a great level of exposure to third-party integration with all leading platforms like PayPal, MailChimp, QuickBooks and Google shopping by seamlessly facilitating the process through web APIs.
These are the major reasons that make Magento stand all chances to be your first preference for eCommerce development. If you would like to know more about Magento development or take a custom quote for developing an eCommerce website you can reach us at [email protected].
About Author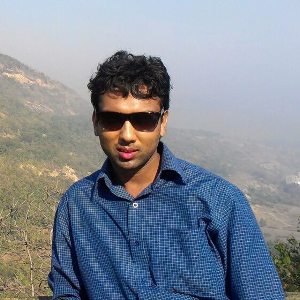 A marketing graduate, a deemed strategist, a sure geek - Tushar is a fine blender of the art and science of writing. When it comes to tune up content with commerce, he knows the trick. For him, if words don't make you think and beat, they are not worth your time. A crazy foodie, an unfailing jogger – that's him off the desk!