Blimey! Raising the dating regimen a notch up, finding friends, and building relationships will be big as a departure from the dramatic romantic connections of past!
A little glow, a bit of glitter, a lotta love! Dating applications are more than just being the next door relationship app or the hookup app. Bumble, OKCupid (OKC), Badoo, Happn, Hinge, Tinder are just some medium to reach out to people, introduce oneself, make friends, get into a relationship and network.
In defiance of all the prevalent marketing, numerous people make use of dating applications for several different reasons. Some try it out for serious relationships, others for fun, several others for casual hookups etc. Some people turn up as they are new to the city and looking for friends to show them around. Some are in a tryst of finding true love online, but the real reason cannot be precisely stated as it varies from person to person (women to women). It also depends upon the stage of life they are in, how casually or seriously they deal with relationships and what their current priorities are.
Purpose of Best Dating Apps
Advocating a purpose honestly is never as easy as most of the people are not sure of what they actually want. A casual hookup might not always mean that they are ready to commit. Not every match is going to be straightforward even if you are upfront with your purpose of being on the platform.
Categorically, Bumble is one such location-based dating application, facilitating interested users to find the closest match and turning dreams into reality. Going with the process makes one feel confident than ever. This is the first ever application that facilitates female users to make the first move, either by accepting the request, sending the first message in case of heterosexual users. It happens both ways in case of homosexual (either men or both women) users.
Sailing High with Dating Apps Like Bumble
Having over 40 million users, dating apps like bumble have changed people's perceptions and the way in which people used to date inherently. It is easier to connect, network and fix-up date.
Bumble applications have matched up with the latest technological innovations and come up with Bumble date (women makes the first move – making the relationships more meaningful), Bumble BFF (Making friends is easier now), Bumble Bizz (For business communication, network, find mentors and create new career opportunities). It is one platform that fulfills the most essential needs of any youngster, dating and career building from one common platform.
Changing the rife, only women can make the first move (within 24 hours) and the men have 24 hours to respond to hold back the connection from expiring.
From changing the discussion to prioritizing meaningful connections, apps like Bumble have empowered women, make them speak up and enjoy the power.
Aptly the quality of any relationship determines the quality of life. And when it involves the most important age of life, the most important relationships require making sensible decisions. Turning the first date into a second one and further on towards a stable relationship, should be the approach of best dating apps.
Conclusive Articulate
Top dating apps highlight a person's personality and interests with rich dating profiles and let them know what they actually care about. Users can find matches based on their deal breakers and passions. Coupled with easy customer support, these help users focus on the connections with genuine interest.
An app that best suits your dating needs: Bumble vs. Tinder
Apps like Tinder facilitate users to like someone (with easy features like 'Swipe Right' and 'Swipe Left' feature to pass). It matches if someone likes you and double opt-in feature to enable people to match in case of mutual interest. It is all stress-free and proscribes rejection. Bumble vs. Tinder enables easy tapping through the profiles that users are interested in, chat online with the matches, fix up a meeting and go start a new relationship!
Clearing up the most absolute confusing part of thinking which dating app to use, selecting the features, comparing it with other applications – Mobile App Developers at Konstant rebuts top iPhone and android app development companies jibe by bugging out what suits you best! Want to build online dating apps like Bumble? Chat with our experts or drop us a line and we will be right back! Reach us for all dating app development services.
About Author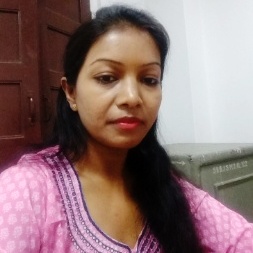 Neeti got her master's degree in software engineering in 2009 and has been working since for software companies of all sizes as a technical writer. What started as a high school passion has now been converted into a serious profession. She has a special knack of learning from all verticals and imbibing the extracts into her writing. She enjoys learning technical aspects of writing from her tasks where her experience and understanding are most impactful.