Is it is a broken window, a wiring fuse or a clogged drain, open local handyman app like uber, simply call and get you work done on-demand from a licensed contractor!
There are apps that deliver handyman services on demand. It's called homee on demand and is going to be built as Uber of home repairs. If you keep unusually busy and do not have a lot of skills to do chores around the house, fixing electrical conduit, dampened walls, you have an option to find a handyman app like Homee on demand-> Select service -> Electrical, HVAC, Plumbing, and Handyman
As soon as you approach Homee for the selected service -> It lets you know that Homee Pro has accepted the [your] request and can be at [Your location] in [m hours n minutes]. Please review the rates and location and confirm. The app shows the rates/hour and the dispatch charges to be paid by the user [you] and charges of any new parts required.
These rates are based upon the distance of the Homee (Uber for Handyman app) professionals from your location. The charges of the provider that comes from doing the chores will also depend on the number of years of experience that he has. His ratings will also depend upon what he is going to be paid. The contractor gets the ratings by the customer between 1 to 5 and if they are not satisfied, Homee (Uber for Handyman app) will send someone back out and they are going to ensure $1000 satisfaction guarantee. Homee promises value convenience and fast service, especially in a home improvement emergency.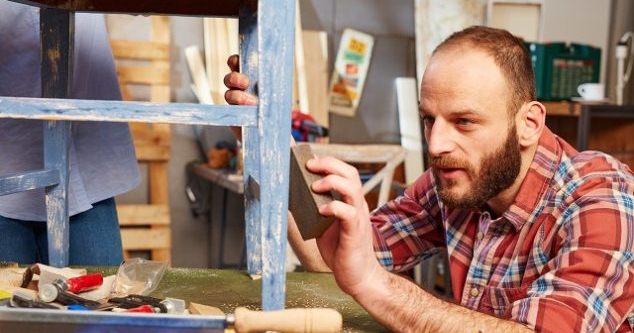 A handyman/handy person/handy worker is a person, skilled at a wide range of repairs, typically around the home. These tasks include trade skills, repair work, and maintenance work, both interior and exterior. This all tasks can be easily done with just single click through the app for Handyman like Uber available for all service providers to maintain a robust accomplishment site. Handyman app like Uber is available for both Android and iPhone.
Benefits of On-Demand Local Handyman App
Right from saving time, money and effort to ease of use and reliability – Local handyman app is one solution that fits to multiple problems. Being completely automated, and available in multiple languages, this application accepts payments from wide payment modes. This also has the facility to schedule the services to a later time as per convenience.
How Does Uber App for Handyman work?
When you are not able to do a work on your own and want on-demand services in your area, simply go online and accept service jobs. It just takes 3 simple steps to get the work done:
Step 1: Consumer requests for an on-demand service
These requests can be for the handyman, plumbing, electrical or HVAC jobs. Users get notified when a particular job is available that matches the experience of the skills and experience. The provider accepts the job and accepts the ones they want to take.
The provider brings the materials and tools needed for the job site and gets started with the job by clicking the timer. Rates that they charge are based upon the market factors like the distance of the location, availability of the provider and experience that they hold in a particular task. If the provider wants to leave the job site, in case they are not comfortable, they can pause the time and start it again once they are back and ready to continue working.
Step 3: Confirm the Completion of Task
Once the task is done, the provider can stop the time, add the material (tools and equipment's) to the bill and complete the job. All of this can be done within the app. It is very easy and transparent.
Why an On-demand Handyman App Like Uber?
This gives real-time jobs and not the leads which takes time to convert
Providers can work as per their schedule and at their convenience
This app helps in growing their business
Providers can get paid within 72 hours
This on-demand service is licensed, bonded and insured for all work performed
This application makes use of location-based services even while they are being played in the background.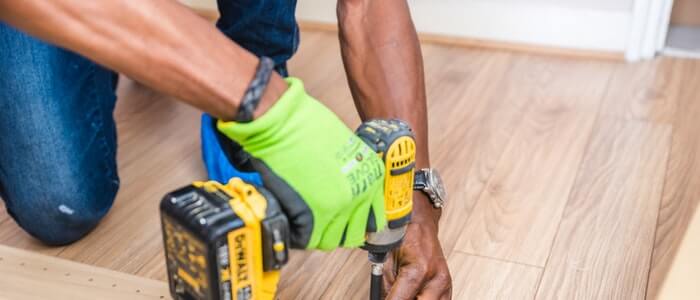 The providers get all details about what tools they may need and might not have to travel around with an entire workshop behind the truck. Providers also have the easy to do facility to call the customer prior to leaving for the job location. Providers are never allowed to feel as if they are overloaded with work or if sudden requests are taking over their schedule.
Crucial Features To Count While Creating Handyman App Like Uber
It assists in locating nearby Handyman
This application helps in finding local people who can do all kinds of repair tasks and eases out the workload of those in need. This helps in creating a private network of individuals that work on the basis of high trust. This platform provides all details to providers beforehand and they can decide whether they can do this task in a given budget or not. This includes service charge, estimation, and cancellation.
It has suitable modes of payment
It is important to provide varied payment options to your consumers, as this can lead to faster payments and subsequently more customers. This will also essentially lead to highlighting the brand reputation in the way. Cashless payments methods promote online business and that leads to fewer chances of fraud.
Booking can be done in advance and services can be scheduled for later
Customers can pre-schedule or postpone their service timings based on their availability and convenience. Creating such an app that helps optimize the time of the users will give them rich experience and a leverage from other rivals in the market. Options like a book now, schedule or book later and check availability can help a lot.
It enables users to track service providers
Users of the handyman app must be allowed to track the location of Handyman app providers in Google map. It helps in clarifying any misconception and helps users to know the real-time location of the handyman service providers.
Assemblage
I'm not going to sugar coat this as I believe in quick responses. The features discussed above are all-important in giving this Uber for Handyman like app an edge above the others. While it is important to design your application according to your consumer's requirements, adding functionalities subsequently will help in keeping it ahead of competitors in this digital economy. This on-demand application does not need to be updated to involve more than one individual at the scene other than putting them as materials. Some of the other similar Handyman Apps like Uber which also work in same way are Car wash, Plumber, Electrician, Doctor,  Carpenter, Laundry, Beauty, Massage, Baby Sitting, Home Painting, Home Cleaning, TaskRabbit, Thumbtack Professional to Home Advisor etc.
About Author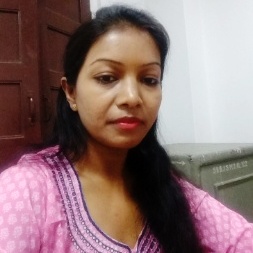 Neeti got her master's degree in software engineering in 2009 and has been working since for software companies of all sizes as a technical writer. What started as a high school passion has now been converted into a serious profession. She has a special knack of learning from all verticals and imbibing the extracts into her writing. She enjoys learning technical aspects of writing from her tasks where her experience and understanding are most impactful.