Cloud Apps and Web Apps are somewhat similar, but the terms are not interchangeable. Know the features, similarities, differences, benefits of cloud app vs. web apps here!
Applications differ by their architectures and the way they are built comes secondary. The way they are used, the scalability, the remote connectivity, the security, the resilience and the distribution define their scope. It might be built to be used with the mainframes, the client-server architecture, to the web, to the cloud, the architectures have evolved with the surge in demand.
While a web-based application needs 24*7 internet connectivity (isolating the offline-apps here), the cloud-based applications can process tasks on a local workstation seamlessly. Earlier developers and architects could never imagine the limitless size, scope and all-the-time availability of the cloud-based apps. The functioning is defined by the chosen Cloud Computing Service Models – Infrastructure as a Service (IaaS), Platform as a Service (PaaS), Software as a Service (SaaS). A company needs to purchase an expensive combination of hardware and software to be upfront with their solutions for every client's requirements. But making use of cloud app with subsequent service models according to your requirements, help you save some serious expense. PaaS is for cost-efficient solutions, SaaS is suitable for start-ups and IaaS is for fast-growing small companies with cost-effectiveness and pay-as-you-go options. These have effectively displaced on-site computing, accelerated remote networking and established virtual-private data centers.
Cloud is the operational mandate for enterprises of all sizes, a respite after years of experimentation.
While the offices of 1970's used – File-entry and user-paper reference material
Offices of 1980's used – Word Processing, spreadsheet and other PC software
Offices of 1990's used – Websites
Offices of 2020 and beyond are using – Cloud-based apps
Cloud-Based Apps vs. Web Apps
Points of Comparison
Cloud-Based Apps
Web Apps
What are these?
Cloud apps have the characteristics of pure desktop apps and web apps.

These can function as web apps but are not entirely dependent on web browsers to work.

Web apps can only be accessed from a web or mobile browser. These are a  combination of server-side script (ASP, PHP etc) and client-side script (HTML, JavaScript, Adobe Flash, CSS), database, frameworks, third-party APIs, Payment Gateways, Hosting Servers.
The Highlights
The major features:

The data for these apps are stored in the cloud.

Such data can be cached locally and accessed offline.

Cloud apps can be accessed via a web browser or custom-built apps for internet-connected devices.

Cloud apps can be used to access the on-demand computing cycle, application development platforms and storage.

These can support different user requirements like data stored in cloud infrastructure (information architecture), local caching of data, accessing the app from desktop or mobile devices, facilitating access to a greater range of services.

Cloud apps support various user requirements like data compression, security and backup schedule.

Cloud-based apps provide users with access to third-party cloud services with APIs integration and which are more customizable than web-based apps.

In web apps: Data encryption, data optimization and compression, as well as backup schedules, can be set up by the user.

Examples
Dropbox, Evernote, Mozy, SalesForce, and Sugar Sync, Mozy, Evernote, Sugar Sync, Salesforce, Dropbox, NetSuite, and Zoho.com, many messaging apps to audio and video streaming services, Google, Yahoo, Microsoft Hotmail,

SaaS: Google Drive, Google Docs, dropbox, WIX, Canva, Evernote

IaaS: Google Compute Engine, Amazon Web Services, Microsoft Azure, VMware Cloud Foundry,  Appcara, Salesforce

PaaS: Apache Stratos, AWS Elastic Beanstalk, Force.com, Google App Engine, OpenShift, Mendix, App Fog, Heroku

WebEx, electronic banking, online shopping applications, and eBay etc.
How does development differ?

The developers have to be familiar with diverse cloud platforms such as Amazon Web Service (AWS), Microsoft Azure, Force.com, Apache CloudStack, and others.

They should be aware of the app's additional connectivity regarding APIs (application programming interfaces) and CDNs (content delivery networks).

The final solution should always be scalable and flexible. Cloud storage options are easy to expand even for a short period.

Cloud hosting is not free while cloud-based apps are technically unlimited in size.

Cloud App Developers need to ensure that the data is being stored safely, as there is no single data storage. The app architecture in the form of codebase needs to be stored separately from the other data.

It normally works on a client-server model.
Web apps generally do not have the ability of multi-tenancy.

Benefits

Cloud apps can be accessed via web browsers like web apps. Although Cloud Apps are not industry-specific, the roles can be reversed.

A cloud app for data backup would support different requirements like security, backup schedule, data compression and more.

As in the case of  LinkedIn, Boomerang, Rapportive, TripIt, Asana, Cloudon, DocuSign, LucidChart, Office² HD, UEFA.com, Dropbox, Attachments.me, Gantter   undefined, ShareThis[/entity], SlideRocket, Zomato, CloudSponge, Checker Plus for Gmail, Draw.io, WarLight.

We have particular benefits of cloud apps when they behave like web apps, like when:

Cloud-based apps are useful in healthcare: ClearDATA, Dell's Secure Healthcare Cloud, IBM Cloud,

In education: SlideRocket, Ratatype, Amazon Web Services

In Marketing Cloud Platforms: Maropost for Marketing, Hubspot, Adobe Marketing Cloud

Web apps can be accessed via the web browser.

These cater to specific industry requirements like a web application for the healthcare industry, an e-commerce application etc.

Trends

Scalable Usage
Chatbots
Communication
Productivity
Business Process
Backup and Recovery
Application Development
Test and Development
Big Data Analytics
Social Networking

WebAsssembly
A modular approach, microservices and micro frontend
Ongoing changes in the web tech stack
Single-page apps
Progressive web apps (PWA)
Motion UI
Renewed focus on security
Greater personalization
The growing roll-out of natural language
Omni-channel experiences centred around the web
Artificial intelligence and chat-bots
Push notifications
Augmented reality and virtual reality
Response animation idle load
Motion user interface
Browser extensions
Cybersecurity
Working at the intersection of Cloud app vs. Web apps? Which one will you choose?
Cloud computing is an infrastructure, particularly based on models – PaaS, IaaS, IaaS, enabling a shared pool of storage, networks, servers, and applications. These allow processing data through a privately-owned cloud or third-party servers. Cloud apps are speedy, reliable, easy to install, low on maintenance and scalable. This way they can grow with our requirements.
Web applications, however, are limited to an industry's one-time specific requirement. Users do not need to install them to run and can be accessed from any client browser – web or mobile. For more perspective on cloud application development services or just how vital Web apps vs. Cloud apps are to our daily lives, connect with our experts and get customized web app solutions for your business requirements.
About Author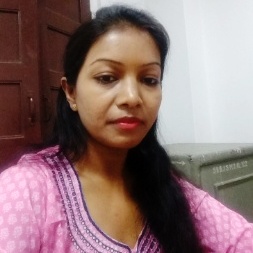 Neeti got her master's degree in software engineering in 2009 and has been working since for software companies of all sizes as a technical writer. What started as a high school passion has now been converted into a serious profession. She has a special knack of learning from all verticals and imbibing the extracts into her writing. She enjoys learning technical aspects of writing from her tasks where her experience and understanding are most impactful.