Indulging users in guilty pleasures from fast food joints; food delivery apps have penetrated into conscious customers' mindsets with fanciable loyalty rewards!
There are simple things that keep users happy. Restaurant owners try to figure out simple but effective ways to engage their audience. Whether it is music, ambiance, customer service or the food itself, these minuscule things keep them hooked and make them visit again.
Whether it is Starbucks, Dominos or Moe – Restaurant and cafés are increasingly making use of loyalty reward apps to engage with the guests. There are some starring reasons that have made these restaurants succeed and be so popular among people all over the world and a part of daily life in most American cities. Not only has it enhanced current coffee culture but also it has changed how Americans think about coffee.
Do they apply some kind of trick, or gamify people's minds and become an icon in an organic way? Gaming or gamification is a strategy to make people realize that branding can actually be fun so much so that they start believing in it and are not scared to shell out some extra bucks to taste it. This becomes one of the primary use cases of restaurant loyalty apps. Although restaurants have delivery partners who manage food delivery apps, it is the loyalty programs that make them famous.
Starbucks ranked #1 among a recent survey as the most favored food delivery and restaurant loyalty app. As it communicates its value to the coffee chain by rating customers with stars is one well-structured form of keeping the audience engaged.
The homepage of the app keeps a track of customer's buying behavior, which also shows a progress bar showing a probability of the customer to gain another reward in future. The proximity of the customer from the reward and his willingness to gain the same gives a feeling of a game and user is tempted to do it willingly in lure of getting a free item in future. Another such, "Double star days" scheme entices the customers with a sense of urgency to make a purchase and gain twice or thrice stars than usual days.
Dominos has now become a powerhouse in online pizza ordering. It is one of the premier food delivery chains that featured "pizza tracker" that allows customers to know the stage at which their pizza is in the delivery journey. This gives users a sense of excitement as the tracker moves ahead. What's even more interesting is the delivery of pizza's to unusual locations (except traditional ones) like parks, beaches and likewise.
Moe is a widely spread Mexican food chain that features extensive reward programs complete with multiple levels of earning potential, which ensures that new or casual fans feel appreciated while experienced fans get highly rewarded.
Each "level-up" gives the app user more earning potential – fuelling their desire to keep spending money at the chain. Lucrative referral schemes make users keep spreading the goodness of the restaurant as well as earn rewards.
Some of the most popular food delivery apps:
Doordash (iOS/Android)
UberEats (iOS/Android)
Seamless (iOS/Android)
GrubHub (iOS/Android)
Postmates (iOS/Android)
GOPUFF (IOS/ANDROID)
Foodler (iOS/Android)
Delivery.com (iOS/Android)
Yelp Eat 24 (iOS/Android)
Restaurants always keep looking for ways to compete with the fellow diners, who are busy (and of course) happy collecting points (which can be later used to grab free items after redemption). They not only give customers ample time to revise the menu, make the reservations, opt for call-head seating, make use of loyalty programs and (without forgetting) earn as much reward points, discount coupons and bonuses (applies in every way to restaurant regulars). We zero in on the following list for such loyalty apps:
Some of the popular loyalty reward apps for restaurants:
Applebee's Grill & Bar
Eggsperience Pancakes & Cafe
Belly
Ruby Tuesday App
The McD App
Panera Bread
Chipotle Ordering
Primo Hoagies
Champps Americana
The Melting Pot
Corner Bakery Cafe App
Texas Roadhouse App
OpenTable
Chick-Fil-A Mobile Ordering
Moe's Southwest Grill
Want to Build Food Delivery and Restaurant Loyalty App?
From free delivery on your first order, customizing the order, real-time tracking in a simple tap to order and pay, the food delivery and restaurant loyalty apps have been easing out lives of people who are stuck up with their work sometimes and don't have time to cook or are lazing around in the pyjamas, have nothing edible left in the refrigerators and want a delectable food option (and off-course are in no mood to rely on pizza delivery again).
Developers build restaurant apps which are again compensated by food delivery apps like Zomato, which are essential in delivering the grandeur services to palpitate and satiate taste buds of the guests at the same time. We focus on standalone restaurant apps to ordering and logistics-oriented food delivery apps, from restaurant business niche to focus on core food preparation and serving activities.
We at Konstant have applied location-based services technologies to assist app users in finding out best places of dining with extensive filtering options like food themes, cuisine, names, menus, rating reviews, contact details, and some additional features (if required) to get the right match for your taste buds and appetites.
About Author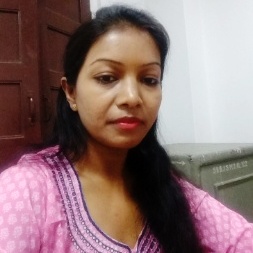 Neeti got her master's degree in software engineering in 2009 and has been working since for software companies of all sizes as a technical writer. What started as a high school passion has now been converted into a serious profession. She has a special knack of learning from all verticals and imbibing the extracts into her writing. She enjoys learning technical aspects of writing from her tasks where her experience and understanding are most impactful.