A perspicacious article to help trust the rankings, projections and trends of Native vs Hybrid vs Web Apps!
Building an app for your business is not as straightforward as it seems. Businesses have to undergo several dilemma stages before putting hands on one. One of the puzzles to solve ahead of app development is choosing the right type of application.
Each business is unique. The methodologies followed by one corporate house differ from that of another. The needs are varied and goals to achieve are different. Therefore, the type of application required would also be different.
The selection of the type of app to be built primarily depends on the following factors-
Target audience
Budget
Business needs
So, a comprehensive research about the market and your prospective customers is important before you decide to devote your efforts, money and resources on native or hybrid or web app development. The research will give you an idea of what operating system your potential customers use, do you need to target both the mobile OSes Android and iOS in the first place? will the web app solve the persistent problems or is there really a need for a mobile app?
Once you analyze your research points, you'll have a set frame of mind and know how to go about the things. Making it easier for you to decide the type of app that fits your business model, we have listed pros of each- native, hybrid and web apps. Identify the suitable option and start requesting quotes from the top app development companies of the world.
Native Apps
A native app is written in a programming language specific to the operating system they are built for. An Android app is written in Java while an iOS app is written in Objective-C or Swift. A native app is exclusively for a platform it has been developed for. It is richer in quality, performance and rendering than a hybrid app.
Pros
OS specific graphics elements are easy to incorporate
APIs, tools and resources are easily accessible
App development is less painful
Offers seamless experience to the end-users
Device features like camera, GPS, push notifications are easily accessible
Cons
Time-consuming when you want to target multiple operating systems
You need to hire different app developers for different platforms
Cost of development is high
Code can't be reused
Also read: iOS vs. Android App Development: Must Know the Best Solution
Hybrid Apps
A hybrid app executes inside a web view that is packed within a native app wrapper. The mobile experience is similar to native apps. The same codebase can be used for building both Android as well as iOS applications. Hybrid app development is carried out with the help of third-party tools like Cordova and PhoneGap.
Pros
The process is easy, quick and agile
No need to write code from the scratch for different platforms
Design components work same as native
Sublime user experience due to HTML & JavaScript
Cost-effective for cross-platform app development companies
Cons
App submission can be tedious due to lack of precision
Dependency on third-party tools
Troubleshooting is still a concern for developers
App delivery can be affected due to the release of new OS version
Sluggish experience may be encountered without presence of native UI elements
Integration of security is one heck of a task
Web apps
It is a website with the ability to offer native app-like experience when running in a mobile web browser. It cannot be downloaded on a smartphone like native or hybrid apps. The interactivity and intuitiveness of a web app are comparable to apps that are either built natively or via hybrid method.
Pros
Budget-friendly and quick to launch
No hardware or specific operating system is required
Secure than regular websites
Updating web apps don't not require much time
No app store approval
Upgraded version of a website that offers supreme experience to the users
Cons
Significant difference in performance than native apps
Browser limitations and dependency
Limited access to the device features
Also read: What is the Cost of Building a Web Application? Know it Right Here
What to choose – Hybrid vs Native vs Web Apps?
The decision to have a native app vs web app or native vs hybrid app for any business depends upon the performance of the system, security challenges, UI/UX, cost and time effectiveness, positioning on the app store, market reach and maintenance of the app. Hybrid mobile applications or native mobile app development require market research, need to define elevator pitch or target audience, trace out the competitors, check out app's key functionality, strengths and weaknesses, unique selling points and what will the audience benefit from them.
Selecting between native, hybrid or progressive web apps also requires a developer to be aware of:
The programming languages they are built-in
Access to native device APIs.
Distribution method.
Multi-platform support.
Besides, it is also important to be aware of the monetization options or revenue models:
Freemium apps
Paid (premium) apps
In-app purchases
Subscriptions
In-app ads
Sponsorships
Also read: App Monetization Models that Help Mobile Apps Make Money
It is as well important to build a marketing strategy and pre-launch buzz:
Define your branding
Find your channels
Create content
Kick-off your outreach
Native vs. Hybrid app vs. Web App Development: Which approach is best?
This particularly depends upon the urgency of the requirement, the performance of the application (with loading times), and the complexity of features. The interactive-ness and end-user experience must also be considered.
Out of the various factors discussed above the most important part is that how is it going to affect your business. If you are a startup, then hybrid mobile applications will be suitable, but if you are an experienced business then speed, performance, and brand identity matter, so it is worth to spend a few bucks to enhance the effectiveness of the business by having an exclusive native mobile app.
If your business demands an app with animations that has access to device sensors and other in-built OS features then you should invest funds in native app development. Whereas, if there is no need of animations and OS specific APIs then building hybrid apps makes sense. Further, if you require a simpler solution with limited functionalities then web app would do.
However, there are plenty more factors that you need to consider including app needs, app purpose, target audience, app development costs, marketing plans and more. So, decide once you are through analyzing all necessary factors that may impact your business in the future.
Also read: How Much Does It Cost to Develop an App?
You can consult our in-house experts for further clarification and assistance. Give us a call at 310-933-5465 or email us your requirements at [email protected]. Our representative would be happy to help you.
About Author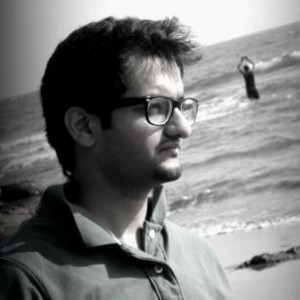 An IT Engineer, a Digital Marketer and a Content Marketing Specialist, Sahil Miglani enjoys technical as well as non-technical writing. His passion and urge for gaining new insights on gadgets, smartphones and technology has led him to Konstant Infosolutions. He quenches his thirst for technology through his action oriented writing skills and a profound ability to stay up to date with latest industry trends. Besides this, Sahil is a sports appreciator, a Sachin Tendulkar fan and a keen follower of cricket. He also has a flair for writing sports content. He lives with the belief that his hobbies have turned into his profession, no wonder he is writing wonders.